! -- OCA Recruiting Page --> <! -- Rev 1.1, 10-1-96 -->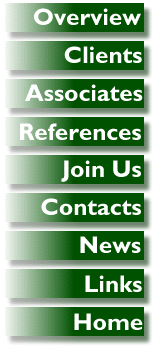 ---
Join The Team!
O'Connell and Associates is constantly looking for excellent people to join our team. By joining OCA you too can become part of a quality, professional, winning organization.
If you are interested in joining O'Connell and Associates, and think you have what it takes, please fill out the short personal information form below. You can also send a copy of your resume (ascii format preferred) to info@oc-associates.com
If you're ready, just fill out the form below and then press the button labeled "Send Now! Your information will be reviewed by O'Connell and Associates and we will then contact you.
Thanks for your interest in joining O'Connell and Associates!
---
---

Please send compliments or comments to webmaster@oc-associates.com
Corporate Overview | Our Clients | Key Associates | Check Our References

Join The Team | How to Contact Us | News and Press Releases

Relevant Links | Please Sign Our Guestbook




Return to O'Connell and Associates Home Page
---
© 1996 - 2002 O'Connell and Associates. All Rights Reserved.