! -- OCA Links Page --> <! -- Rev 2.0, 10-31-96 -->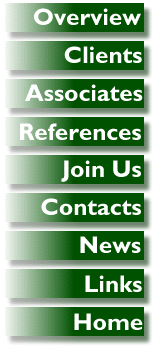 ---
Links of Interest


Below are listed some of the World Wide Web links of interest to the O'Connell and Associates webmaster. These links are in alphabetical order grouped by catagories. Please visit these sites to see the technology, people and organizations that are important to O'Connell and Associates and our clients.
Please Note: Many of the sites listed here are United States Department of Defense sites and as such are subject to DOD rules and regulations concerning internet web site usage.
Please Note: These links will open a new browser window. Close the new window to return to the O'Connell and Associates web site. This is a graphics intensive page so please be patient. Thank you.
---
The Close Combat Tactical Trainer (CCTT) is the first of the Combined Arms Tactical Trainer (CATT) family of virtual trainers. CCTT will train Armor, Cavalry, and Mechanized Infantry platoons through Battalion/Task Force on their doctrinal Mission Training Plan collective tasks. The CCTT-system is the first fully Distributed Interactive Simulation (DIS) compliant training system.

The Deputy Chief of Staff Training's mission is to help prepare the Army for War and Operations other than War by providing policy, guidance, and resources to sustain the excellence and relevance in training and leader development.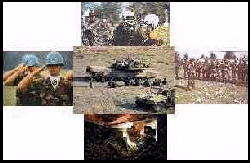 The Defense Advanced Research Projects Agency (DARPA) is the central research and development organization for the Department of Defense (DoD). DARPA manages and directs selected basic and applied research and development projects for DoD, and pursues research and technology where risk and payoff are both very high and where success may provide dramatic advances for traditional military roles and missions and dual-use applications.

Fire Support Combined Arms Tactical Trainer (FSCATT) Phase I will be an individual and collective training system for the Field Artillery gunnery team. The goal of FSCATT is to exercise the gunnery team in realistic fire missions with a reduction in expenditure of ammunition and related operational costs.
The University of Central Florida's Institute for Simulation and Training (IST) is working to capture the powerful potential of leading technologies. Worldwide communications, medicine, and education will be transformed as scientists harness the capabilities offered by simulation, virtual reality, high density databases, and the latest in computer science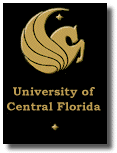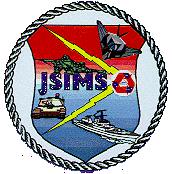 The Joint Simulation System (JSIMS) is defined as the deployment of a system that provides the initial population of the JSIMS architecture with facilities, services, and tools to provide for JTF and Service training. JSIMS is located in Orlando, Florida.
The constant evolution of technology has created a critical need for strong leadership to guide organizations into the new information arena. The professionals at the Lockheed Martin Advanced Concepts CenterTM (ACCTM) have an unmatched breadth and depth of experience that can provide your organization with a broad array of new skills for managing today's ever-changing advanced technologies.


Lockheed Martin Information Systems & Technologies (IS&T)-the commercial systems integration arm of the Lockheed Martin Corporation-is an international professional services organization that partners with clients to develop and deploy business process and information technology solutions. We help our clients use today's leading-edge information technologies to achieve their business goals faster-and more efficiently.
STRICOM is a subordinate command of the US Army Materiel Command. STRICOM's Mission is to provide training and test simulation, simulator, target and instrumentation products and services to develop and sustain war-fighting skills, create a synthetic environment to evaluate concepts and support requirements definition, and support materiel development and test and evaluation.

U.S. Army Battlefield Laboratories (Battle Labs) are dynamic and innovative organizations. The soldiers and civilians involved in each of the Battle Labs are contributing directly to the Army's ability to fight and win both in the near and longer range.

TRADOC's missions are to prepare the Army for war, be the architect of America's Army for the future and ensure TRADOC's capability to execute its mission.
---

Please send compliments or comments to webmaster@oc-associates.com
Corporate Overview | Our Clients | Key Associates | Check Our References

Join The Team | How to Contact Us | News and Press Releases

Relevant Links | Please Sign Our Guestbook




Return to O'Connell and Associates Home Page
---
© 1996 - 2002 O'Connell and Associates. All Rights Reserved.