! -- OCA Main Index Page --> <! -- Rev 1.2, 9-27-96 -->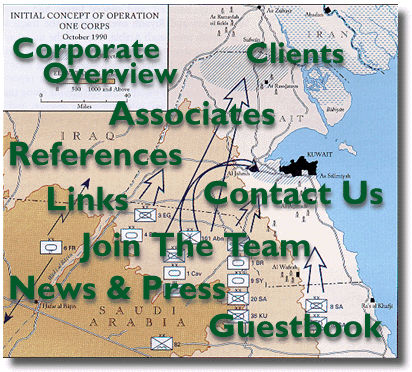 Welcome to O'Connell and Associates Base Camp on the Internet.
O'Connell and Associates is a dynamic consulting organization formed to provide business and program development services to organizations needing short term project oriented support services.
The primary services provided by O'Connell and Associates are technical and management expertise focused on developing sound business strategies and implementing proposals to capture key opportunities in the Federal Government. It is the commitment of O'Connell and Associates to provide the highest quality support and services at an affordable price.
---
Corporate Overview | Our Clients | Key Associates | Check Our References

Join The Team | How to Contact Us | News and Press Releases

Relevant Links | Please Sign Our Guestbook



---

Please send compliments or comments to webmaster@oc-associates.com

---
© 1996 - 2002 O'Connell and Associates. All Rights Reserved.