! -- OCA Clients Page --> <! -- Rev 2.0, 10-31-96 -->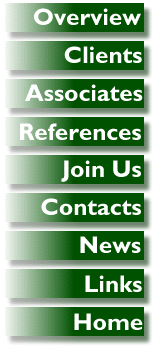 ---
Our Clients



Here are links to the World Wide Web sites of some of the clients of O'Connell and Associates. These sites provide important information on some of the projects O'Connell and Associates have worked on.
Please Note: Many of the sites listed here are United States Department of Defense sites and as such are subject to DOD rules and regulations concerning internet web site usage.
Please Note: These links will open a new browser window. Close the new window to return to the O'Connell and Associates web site. Thank you.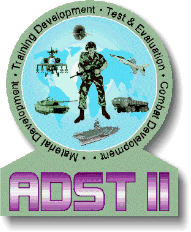 Advanced Distributed Simulation Technology (ADST II) s a major US Army Simulation, Training and Instrumentation Command (STRICOM) contract requiring a wide range of professional and technical disciplines supporting advancement of Distributed Interactive Simulation (DIS) technologies. Lockheed Martin Information Systems Company, Orlando, Florida, was awarded the ADST II contract (one year with four one year options) on 23 October 1995.

The Lockheed Martin ADST Site is also a source of valuable information about this program.
The Advanced Gunnery Training System (AGTS) is a state-of-the-art simulation device which will train gunners and commanders of the Abrams Main Battle Tank, and the Bradley Fighting Vehicle. The system will enable instructors to teach basic skills needed to become proficient gunners and vehicle crews and to maintain required proficiency in a challenging environment which is safe, realistic and much more cost effective than operating the actual vehicle.

The Lockheed Martin AGTS Site is also a source of valuable information about this program.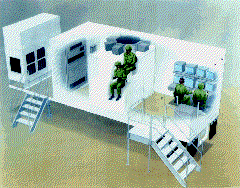 Visit LB&M Associates, Inc. LB&M takes pride in providing the management, supervision, personnel, services, and products to meet or exceed expectations in quality, competitive cost, performance, delivery, and support. LB&M provides qualified personnel with the knowledge, expertise, and years of background experience required to form a team with diverse talents and the know-how to perform contract work. Responsiveness to the customer's need, whether it be additional work requirements or changes required in contract performance, is an element of our corporate personality.
Warfighter's Simulation (WARSIM) 2000 is a computer based simulation to support training of unit headquarters and command posts from battalion through theatre-level in joint and combined scenarios. WARSIM 2000 will be designed to allow units world-wide to train in their command posts using organizational equipment, with a minimum of overhead.

---

Please send compliments or comments to webmaster@oc-associates.com
Corporate Overview | Our Clients | Key Associates | Check Our References

Join The Team | How to Contact Us | News and Press Releases

Relevant Links | Please Sign Our Guestbook




Return to O'Connell and Associates Home Page
---
© 1996 - 2002 O'Connell and Associates. All Rights Reserved.